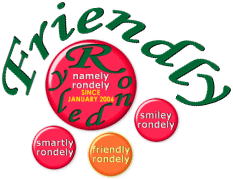 Since January 2006. Last update January 24, 2016 Copyright (C) rondely.com. All rights reserved.
---
Giveaway
---

Original PowerPoint Templates


Forget about over-worked templates provided with the application. It's good to be impressive and exciting, but when it comes to business, simple background may be better. More white space is more space to breathe and more freedom for your unique expression!






---

Easy E-mail Message Samples

(Coming Soon!)
Want to send a quick note to a Japanese company found in your Internet search? Don't assume all Japanese understand English just because the language is a global lingua franca. Try here to start nice acquaintance. English translation and explanation available.





---