Last update May 5, 2021
---
| | |
| --- | --- |
| President Bush and his wife visited and admired its glamour, and accompanying then Prime Minister Junichiro Koizumi might have said his pet phrase "I'm moved". It's one of the most visited sites by many global dignitaries. For a little bit of Zen feel, the temple (officially Rokuonji Temple) may be a showcase of what a Buddha's Pure Land would be like. Read More... | |
| Nicknamed "Peony Temple", the temple garden is home to 30 species and 2000 roots of peonies. Even without a grandiosity found in prominent temples in Kyoto city, it's a historical site that's related to big names of Buddhist figures such as Prince Shōtoku and Master Kōbō, as well as Emperors Keitai, Kammu and Uda. Read More... | |
| Autumn at its best lies in the fascinating hues and shades of leaves. Dubbed "Momiji Gari" (literally "maple leaves hunting"), red leaves observation is the autumnal equivalent of vernal cherry blossom viewing in Japan. Located in Takatsuki City, this temple is a hidden spot amid mountains for those who want to enjoy this fantastic Mother Nature's working quietly. Read More... | |
| A tired body and mind from a hectic urban week deserve a serene rural retreat! This is a small village located in Kyoto Prefecture, featuring old Japanese grass-thatched houses and earlier-time settings, where you can sit and relax and contemplate, soaked in a retro comfort. Or just stroll around the village with your camera around your neck. Read More... | |
| While COVID 19 is still viciously hovering around us, plum blossoms never forget to thrive, and people, either, have lost the luxury of savouring a beautiful early spring! Now or never to check them this year at Jonangu, Kyoto. Read More... | |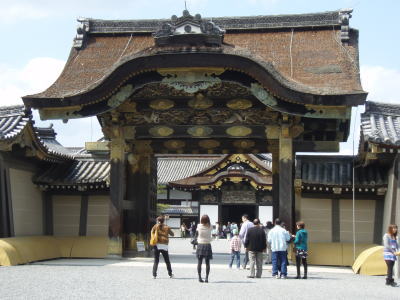 Tom Cruise has visited, and if you are his fan or not, the castle is worth visiting, not only because it's on the UNESCO's world cultural heritage list, but also it's just amazing! Elaborate interior decorations and kimono-clad mannequins give you a glimpse of samurai life in the Edo Period (1603 - 1867). Read More...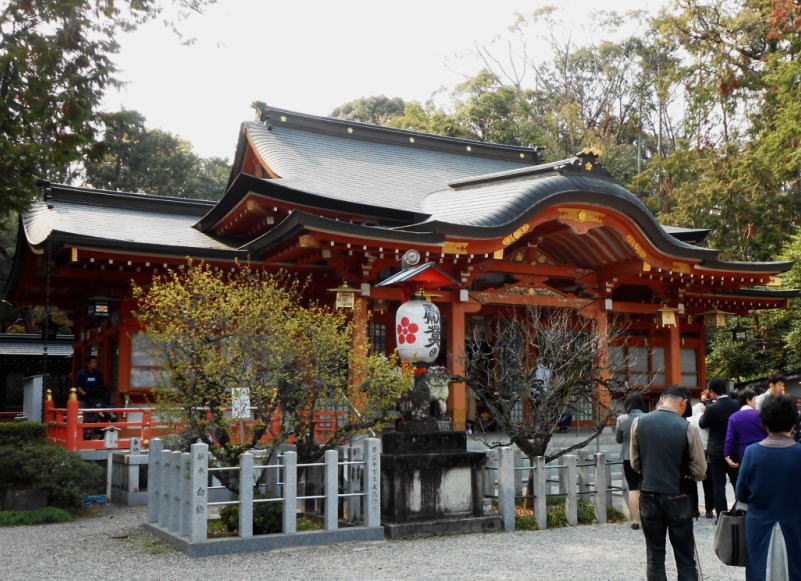 One of many Tenmangu shrines dedicated to the Patron of Academy Michizane, particularly revered by students preparing for school admission exams. If not 'success', at least it seems to render a divine cheer; it becomes a hot spot on new year's days. Among its peers, this is one of the most important, for its historical value, and blazing vermilion azaleas in early summer. Read More...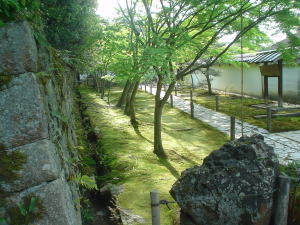 Seeking for serenity and simplicity? Both can be found here. Sit on the Engawa veranda, become embraced in the comfort of tranquillity, zen on the white pebble Kare Sansui garden and wabi-sabi your holiday hours to your heart's content! The temple is located in Kyo Tanabe City, and its name is from Master Ikkyū, a famous priest who used to live there. Read More...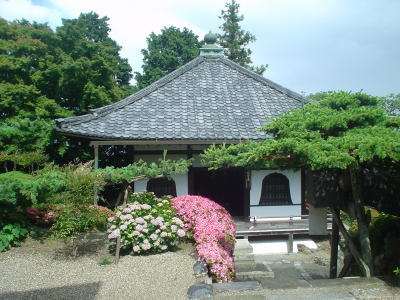 Located in the Nishiyama Region in Kyoto, this is a mountain ascetic training ground built on a hillside. Featuring cherry blossoms, azaleas, hydrangeas, and red leaves in autumn, it has something that treats your eyes and mind, whatever the season. Also famous for its 600-year "Gliding Dragon Pine" tree and some important cultural property items. Read More...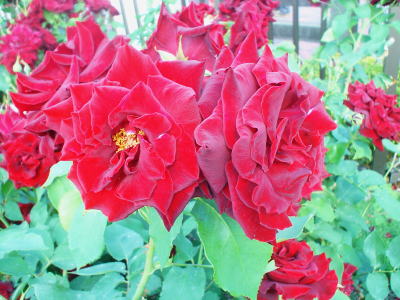 If it's a flower you want to see and nothing more and nothing less, then cut to the chase and visit botanical gardens or flower parks. And it's specifically the rose you crave, try here. Located in Ibaraki City and open in spring and autumn, the garden is home to 150 species. Read More...