Last update February 26, 2023



---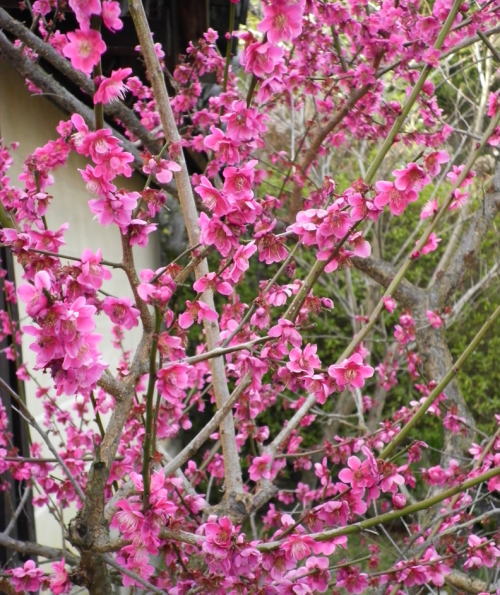 When pretty pink peach blossoms perk up gardens on the street, food shops set up small corners of Hina Arare (sweet rice cookies) and Amazake (sweet fermented rice drink), preparing people for the coming Hina Matsuri (the Festival of Dolls) on March 3. Many households will decorate a grand imperial court doll set for their beloved daughters, and generous grandparents will buy a dazzling set for their precious granddaughters. It's a magnificent five- or seven-step assemblage comprising gorgeous kimono-clad figurines and elaborate miniature furnishings. There are simpler versions with fewer steps and dolls for those who cannot afford to spare ample resources.

But why do the Japanese decorate a doll set for the occasion?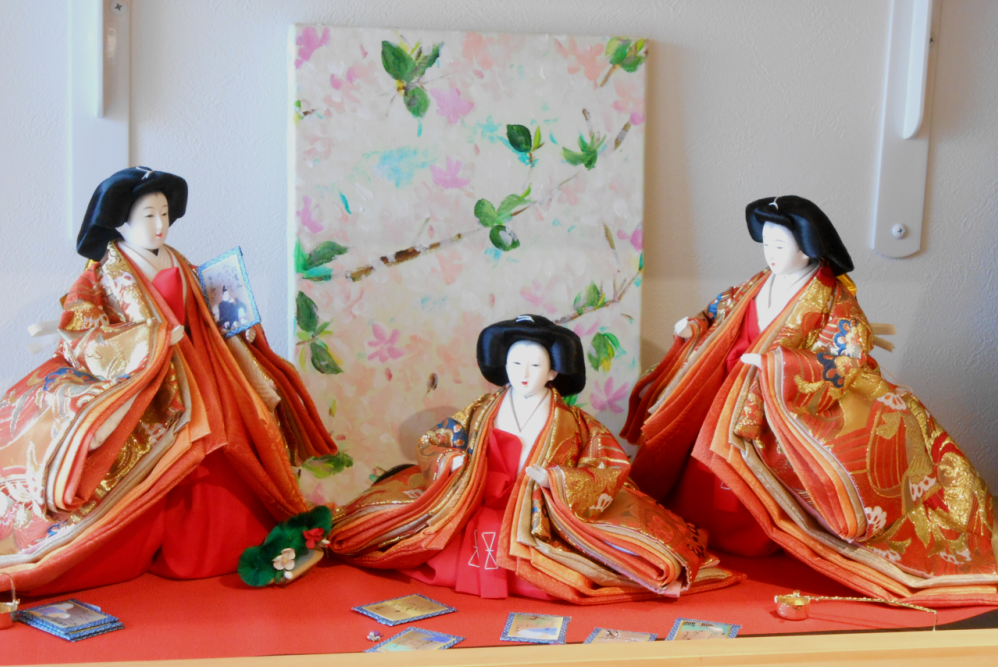 Called Hina Ningyō, the origin of this doll decoration is two-fold, the combination of two ancient practices. The first is Hina Asobi, or youngster's doll play, in the Heian Period (794 - 1192). Infants love playing with dolls regardless of time, country, or region. And that doesn't change with the rich or poor, but little ones of the nobility in that era even seem to have owned an ancient equivalent of today's Barbie house, except the setting was a noble person's palace.

Then, what was the second custom? Unlike the modern age with advanced medicine and technology, young ones died easily, and many babies didn't survive misfortunes such as diseases. So desperate parents trying to protect their children used dolls as substitutes for their loved ones -- recipients to shoulder children's bad luck or evil fortune. Sacrifice figures placed at youngsters' bedsides or Nagashi Bina (Floating Dolls) were examples of such practices.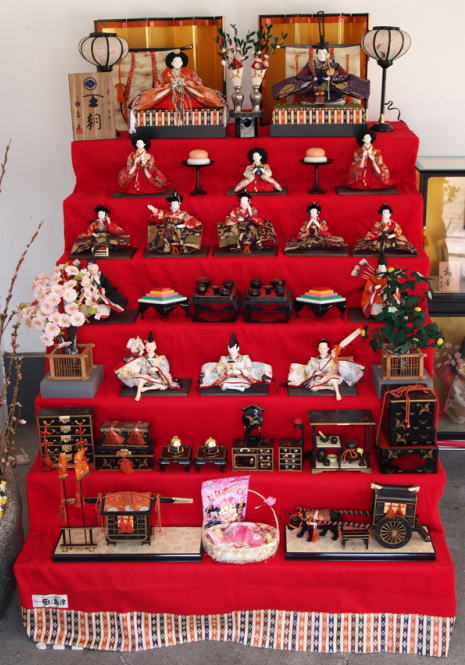 Now, let's take a close look at the decoration. The most luxurious set comprises seven hierarchical levels:

- A couple (modelled after the Emperor and Empress) on the top
- Three court ladies on the second
- A traditional music quintet on the third
- The Right and Left Ministers on the fourth
- Attendants and guards on the fifth
- Dowry articles and tools on the sixth and seventh

Despite its splendour and glamour, the decoration period of the Hina Ningyō set is only for the Festival of Dolls season centred around March 3 (which is not a national holiday, by the way). Traditionally, the decoration is for girls, while there are Carp Streamers for boys, which will enhance the Festival of Children on May 5 (a national holiday).

Lastly, let me warn you against overstaying Hina Ningyō decoration after March 3. So, what's wrong with that? People used to say that the owner of the doll set decorated beyond an expected duration would become a spinster. Why so? Placing dolls who have already sucked up all the bad luck must be packed up quickly. In ancient times, an outstaying single life was a mishap for a woman.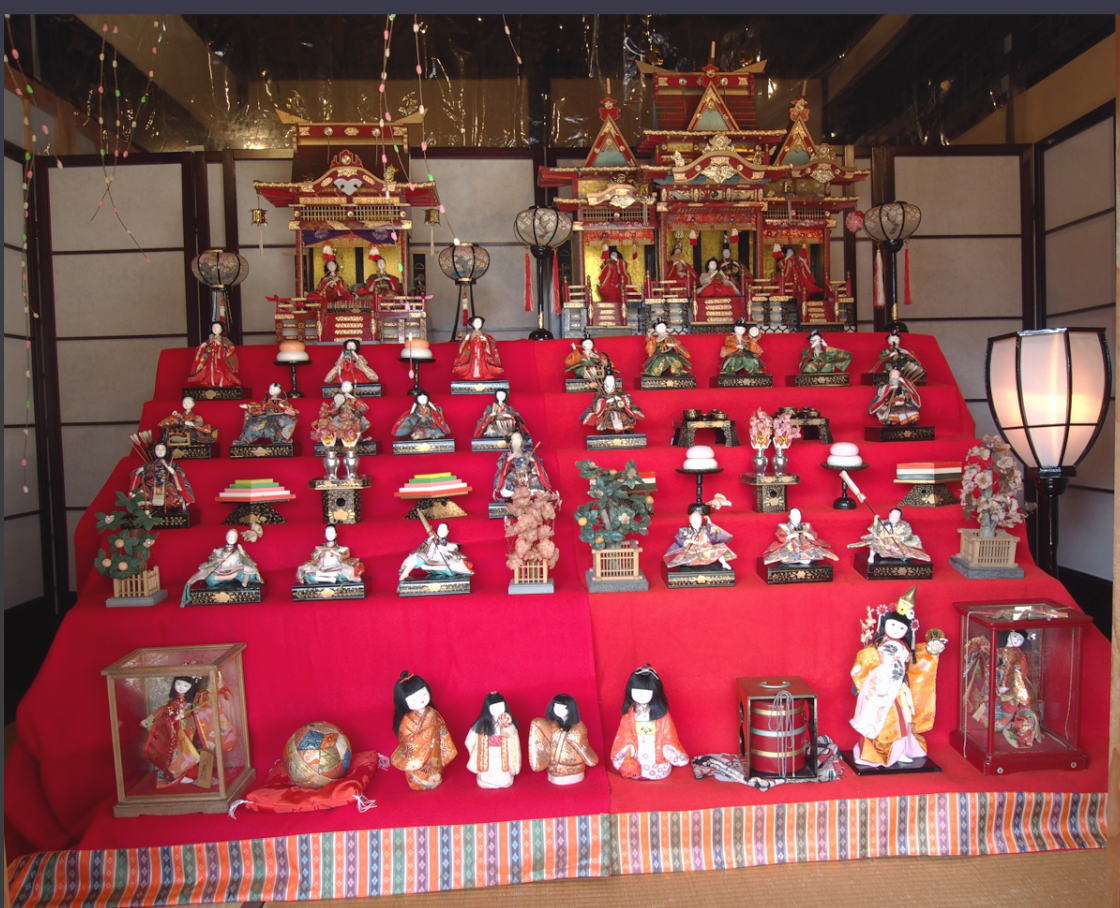 Two Hina Ningyō sets placed side by side (Muko City).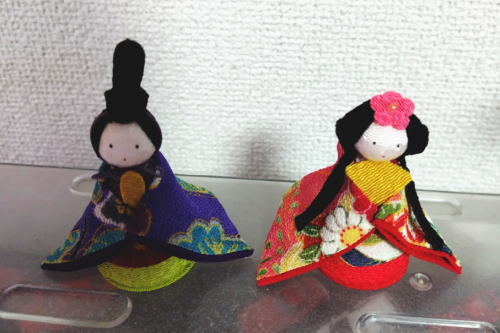 A miniature Hina Ningyō set.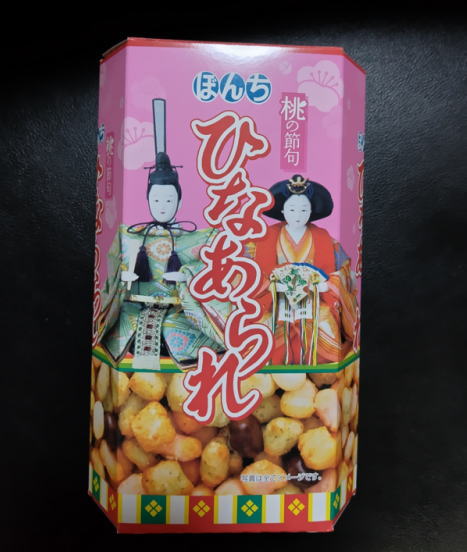 A Hina Arare product.
---