Last update June 26, 2022




---
Abura Age/Aburage
あぶら(あ)げ, 油揚げ
Fried Tōfu or a fried bean curd
Order "Kitsune Udon" (or Fox Udon) at a Japanese Udon restaurant and wait. You'll be served a hot Udon dish with sweet soy-sauced juicy sheets of Abura Age. For unknown reasons, Abura Age traditionally relates to foxes (probably due to its brownish colour), and folklore says it's a favourite food of the animal (It's just said so, and I've never seen them eating one!). Anyway, the word Abura Age literally means to "fry with/in oil" (fry: Ageru; oil: Abura). What's fried then? It's Tōfu, typical health food in Japan!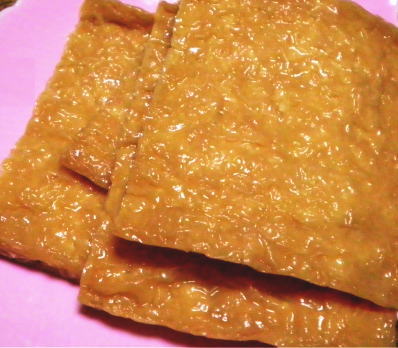 Abura Age.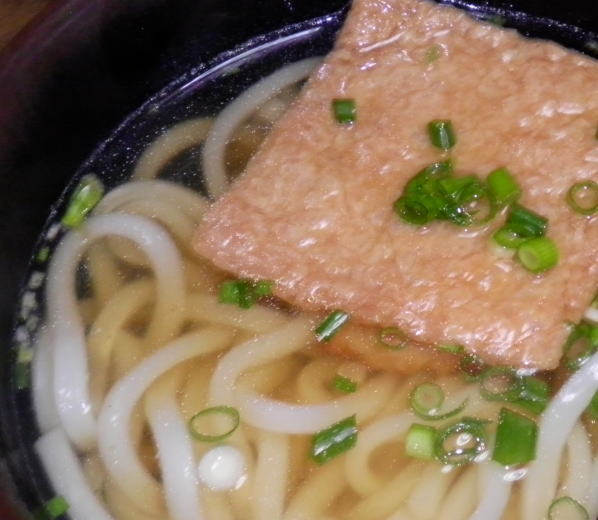 Kitsune Udon with a sheet of Abura Age.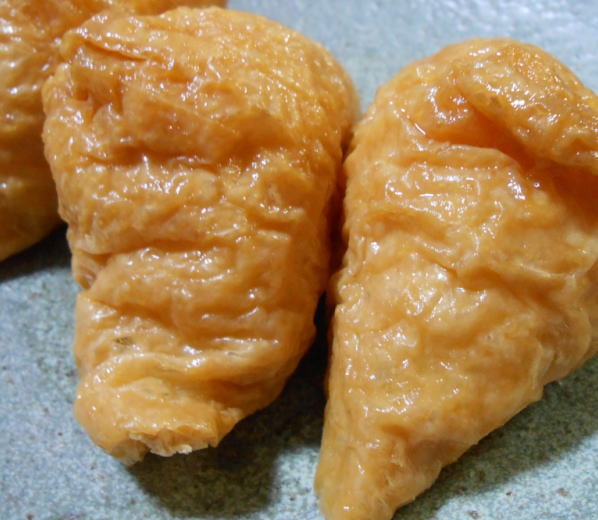 Inari Zushi with Sushi rice wrapped with Abura Age.
INDEX
---