Last update December 31, 2020




---
Arare
あられ
Bite-Sized Rice Crackers
More than a half-century ago, it was one of the most popular snacks in Japan. Children just couldn't wait until their granny would finish roasting them over Kotatsu (a foot heater using charcoals) fire. Some were coloured pink, yellow or green mixed with some sugar, and others were seasoned and flavoured with salt, soy sauce or sprinkled with Nori or Kombu. It was plain but was natural and healthy. Made from large lumps of Mochi, shaped into a square shape while being hot just off the mortar, dried for several days and cut into finger-size or small cubic pieces for preservation. In rural areas, people used to prepare a home-made Arare stock for a winter snack.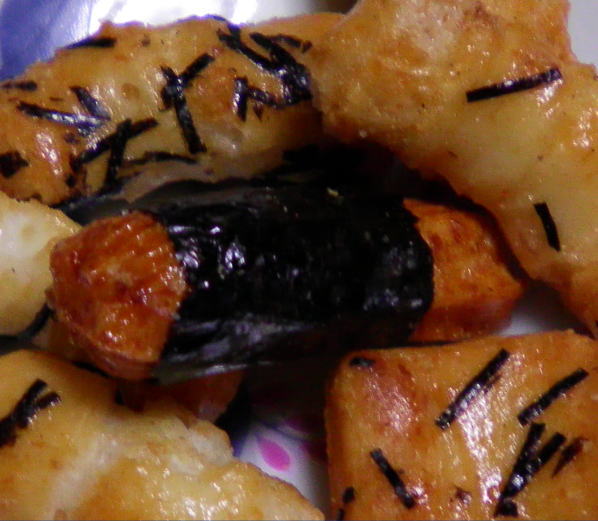 Arare product sold in the market.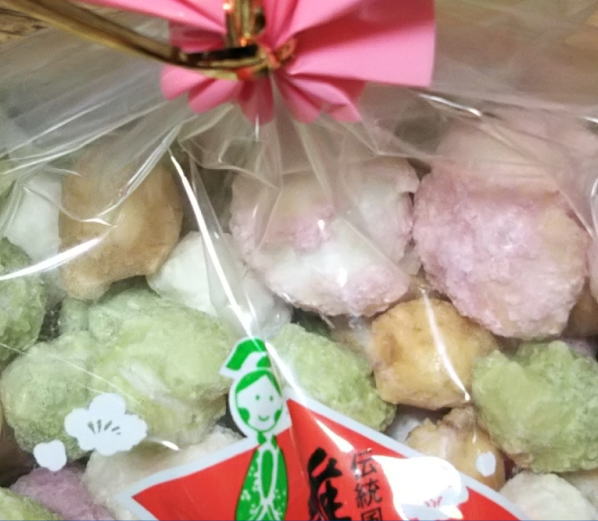 Arare product sold in the market for Hina Matsuri or the Festival of Dolls.
INDEX
---