Last update December 31, 2020




---
Chikuwa
ちくわ, 竹輪
Bamboo Ring Fish Sausage or a fish paste tube
Even though the Kanji name suggests something like a "bamboo ring", it's not made of bamboo. It just looks like a cut-out bamboo stem. But the production process may use a bamboo stick (or metal rod), and therefore, the naming. Its ingredient is fish flesh paste, wrapped around the bamboo or metal stick for baking and steaming. After the process, the rod is removed and voilà! You have a tube you can eat. OK, the taste may be rather mild and the appearance, not so eye-catching. But behold! It's a tube! How to use it just depends on your idea. It means you can insert any food cut or formed in a stick, such as a cucumber, carrot, cheese, to prepare chic hors-d'oeuvre. Or you can just sauté with Nori powder, here it is! Isobe Yaki, another typical recipe! Your imagination can only expand the possibilities!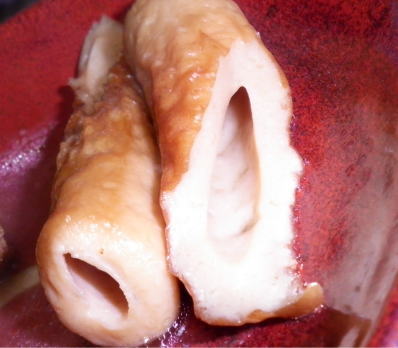 Boiled Chikuwa cut in half.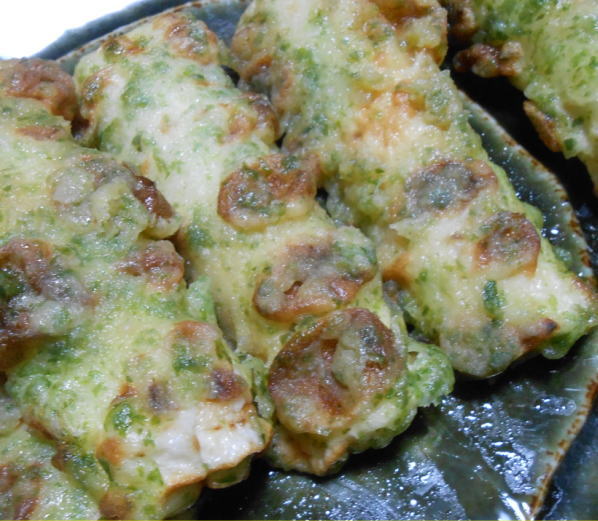 Isobe Yaki of Chikuwa.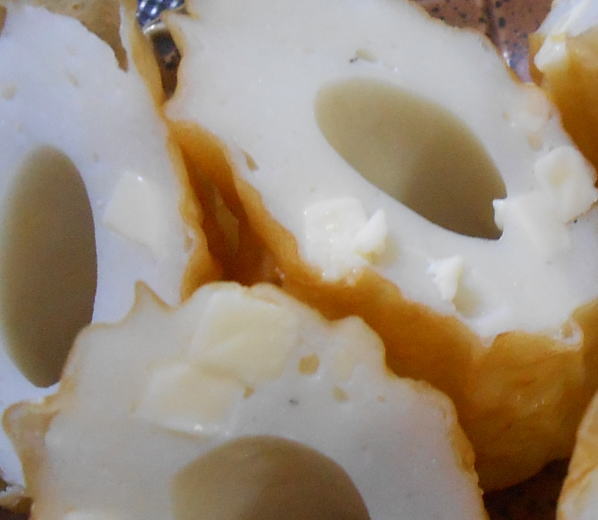 Cheese Chikuwa with the flavor of Kabosu (a kind of citrus).
INDEX
---